Full Stop Ahead
(#396, 9/27/21)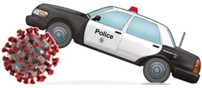 Floyd and the virus upend policing.
Some cops react poorly.
---
Damn the Evidence -
Full Speed Ahead!
(#395, 9/8/21)


Lousy policing and prosecution cost
three innocents decades in prison
---
A Partner in Every Sense
(#394, 8/24/21)


When a K-9 is stabbed its handler
opens fire. Itís not the first time.
---
Our Never-Ending
American Tragedy
(#393, 8/9/21)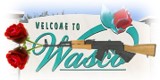 California's gun laws are the
"strongest." Tell that to its cops.