FAIR BUT FIRM
Gaining voluntary compliance is the sine qua non of everyday policing. Indeed, of everyday life.
(#352, 4/2/20)

Every mom and dad remembers the day (well, maybe it was a week or a month) when their bundle of joy transformed into an obstinate brat. As we well know, it's a two-way street. How parents respond to their children's acting-outs – and how offspring react to their parents' response – can affect their relationship during the crucial teen years and well into adulthood.

To be sure, even the best parents can only do so much. Genes don't come with an instruction manual. And once environmental factors such as peers and schools come into play the ability to influence one's offspring is severely limited.

Gaining compliance – hopefully, without resorting to brute force – is crucial in areas other than parenting. Regulations that require industry to recycle waste and limit pollution would hardly be needed if businesses paid attention to their impact on public health. Alas, when the "bottom line" is in play, corporations tend to assess the benefits of social responsibility with a calculator. Governments can offer inducements such as financing and technical assistance, but in the end there seems to be no substitute for their ability to impose fines that exceed the cost of doing the right thing from the very start.

Big business has problems other than Uncle Sam. Their chieftains must contend with corporate boards, investors and the stock market. How about individuals? Must they also be coerced to do the right thing? Perhaps. According to Robbins and Kaiser the likelihood of punishment for noncompliance seems to be taxpayers' key motivator for complying with the law. ("Legitimate authorities and rational taxpayers: An investigation of voluntary compliance and method effects in a survey experiment of income tax evasion," Rationality and Society, 2018).

What about policing? Are threats of punishment the real motivator there, too? Much of the literature says "yes!" For example, Sommers and Bohns looked into so-called "consent" searches. Bottom line: citizens who comply do so because they feel pressured. ("The Voluntariness of Voluntary Consent: Consent Searches and the Psychology of Compliance," Yale Law Journal, 2019).


Keep going...
WHEN SHOULD COPS LIE?
NYPD detectives tweak an old approach. But lying is still lying.
(#351, 3/26/20)

---
PLACE MATTERS
Desperate to avoid controversy, politicians avoid the obvious
(#349, 2/29/20)
---
MUST THE DOOR REVOLVE?
Bail and sentencing reform come. Then stuff happens. (#348, 2/9/20)
---
A RECIPE FOR DISASTER
Take an uncertain workplace. Toss in a "mission impossible" and pressures to produce. Voila! (#347, 1/24/20)
---
LOOPHOLES ARE LETHAL (II)
Who can buy a gun? Indeed, just what is a gun? Um, let's pretend!
(#346, 1/4/20)
---
LOOPHOLES ARE LETHAL
Federal gun laws are tailored to limit their impact. And the consequences can be deadly. (#345, 12/22/19)

---
DID THE TIMES SCAPEGOAT L.A.'S FINEST? (PART II)
Quit blaming police racism for lopsided outcomes. And fix those neighborhoods! (#344, 12/3/19)

---
DID THE TIMES SCAPEGOAT L.A.'S FINEST? (PART I)
Accusations of biased policing
derail a stop-and-frisk campaign
(#343, 11/12/19)

---
TECHNOLOGY'S GREAT -
UNTIL IT'S NOT
Police love Rapid DNA and facial recognition but hate encryption. Privacy advocates beg to differ.
(#342, 10/18/19)

---
MEANS, ENDS AND 9/11
Extraordinary measures beget extraordinary consequences
(#341, 9/28/19)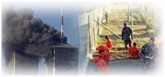 ---
HUMAN RENEWAL
Despite redevelopment, South Bend's poverty and crime remain locked in an embrace (#340, 9/13/19)

---
A WORKPLACE
WITHOUT PITY
Doing right by the public might
mean doing wrong to the cop
(#339, 8/27/19)

---
GOING BALLISTIC
Stop with the tangential!
Gun lethality is, first and foremost,
about the projectile (#338, 8/12/19)


---
REPEAT AFTER US:
"CITY" IS MEANINGLESS
When it comes to crime, it's neighborhoods that count
(#337, 8/2/19)

---
TWO SIDES OF
THE SAME COIN
Street gangs and officer cliques have a lot in common (#336, 7/20/19)

---
CAN YOU ENFORCE
WITHOUT FORCE?
Decriminalizing illegal immigration would have serious consequences (#335, 7/1/19)

---
A DISTINCTION
WITHOUT A DIFFERENCE
An epidemic of officer suicide raises the question: do guns cause violence? (#334, 6/22/19)

---
INFORMED AND LETHAL
Accurate information can provoke lethal errors (#333, 5/5/19)

---
MISSION IMPOSSIBLE?
Inner-city violence calls for a lot more than cops. Is America up to the task? (#332, 4/13/19)

---
DRIVEN TO FAIL
Numbers-driven policing can't help but offend. What are the options? (#331, 3/27/19)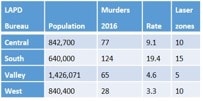 ---
NO SUCH THING AS "FRIENDLY" FIRE
As good guys and bad ramp up their arsenals, the margin of error disappears (#330, 3/4/19)

---
A NOT-SO-MAGNIFICENT OBSESSION
Lapses in policing lead to chronic rulemaking. Does it hit the mark? (#329, 2/15/19)

---
A VICTIM OF CIRCUMSTANCE
Building cases with circumstantial evidence calls for exquisite care (#328, 1/26/19)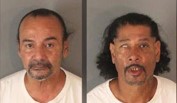 ---
WHEN WALLS COLLIDE
Ideological quarrels drown out straight talk about border security (#327, 1/14/19)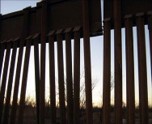 ---
COPS AREN'T FREE AGENTS
To improve police practices, look to the workplace (#326, 1/3/19)

---
RED FLAG AT HALF-MAST II
Preventing more than suicide may carry serious risks (#325, 12/5/18)

---
RED FLAG AT HALF-MAST
California's Guv nixes expanded authority to seize guns from their owners (#324, 11/21/18)

---
PREVENTING MASS MURDER
With gun control a no-go, early intervention is key. Might artificial intelligence help? (#323, 11/4/18)

---
NOTCHING A "WIN"
A self-professed "sleeper agent" is (legally) flimflammed by the FBI
(#322, 10/21/18)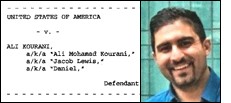 ---
IS IT EVER OK TO SHOOT SOMEONE IN THE BACK?
Laws, policies and politics clash with the messiness of policing
(#321, 10/8/18)


---
SPEED KILLS
Acting swiftly can save lives. And take them, too. (#320, 9/23/18)

---
THE BAIL CONUNDRUM
Bail obviously disadvantages the poor. What are the alternatives? (#319, 9/4/18)

---
MAKE-BELIEVE
Surprise! A well-known terrorist winds up in the U.S. as a refugee (#318, 8/18/18)


---
POLICE SLOWDOWNS II
Cops can't fix what ails America's inner cities - and shouldn't try
(#317, 8/4/18)

---
POLICE SLOWDOWNS
Bedeviled by scolding, cops hold back. What happens then?
(#316, 7/22/18)

---
SHOULD EVERY TOWN FIELD ITS OWN COPS?
Recent tragedies bring into question the wisdom of small agencies
(#315, 7/6/18)

---
NO ONE WANTS EX-CONS TO HAVE GUNS
The New York Times affirms its liberal creds. And falls into
a rabbit hole. (#314, 6/24/18)

---
FEWER CAN BE BETTER
Murder clearances have declined. Should we worry? (#313, 6/9/18)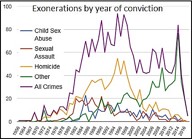 ---
THE BLAME GAME
Inmates are "realigned" from state to county supervision. Then a cop
gets killed. (#312, 5/21/18)

---
IS YOUR UNCLE A SERIAL KILLER?
Police scour DNA databanks for the kin of unidentified suspects
(#311, 5/6/18)

---
THERE'S NO "PRETENDING"
A GUN
Sometimes split-second decisions are right, even when they're wrong
(#310, 4/18/18)

---

COVID-19: R.I.P. POLICING?
Crime-fighters confront the challenges of coronavirus (#350, 3/17/20)

4/3/20 Ohio prisons hold 39,000 inmates. Pressed to grant early releases because of COVID-19, Ohio Governor Mike DeWine recommends that courts let thirty-eight non-violent offenders go. Of these, 23 are pregnant or delivered babies while serving time, and each of the others is over age sixty and within sixty days of release. "What we're doing is trying to be very careful, very respectful of the local courts, very respectful of the victims, very respectful of public safety. That's why we set a pretty strict — or very strict — criteria about who we would even think about." Additional releases would be "methodically" considered, and public safety would come first.
4/3/20 (1) L.A. City prosecutors are deciding whether to charge six "non-essential" businesses that refused to heed police demands to close because of the pandemic. Among these is a "smoke shop" whose owner, according to Mayor Eric Garcetti, told officers "forget you' — probably not in as nice words — 'we're not going to do it.'" One obstacle, said the mayor, is that courts are closed. (2) Authorities cited a Chicago yoga studio that argued it was exempt from closing because "it was a place of 'health and wellness'" and kept holding classes. If prosecuted, its fine could range up to $10,000.
4/3/20 (1) A Riverside County (Calif.) jail deputy who succumbed to coronavirus reportedly contracted it from a COVID-19 positive inmate. (2) So far, thirty-five LAPD officers (about one-third of one percent of the force) have tested positive. LAPD officers will begin wearing masks. Their temperature is being taken as they report to work, and social distancing is being used during roll-calls. To boost its patrol force LAPD officers are on twelve-hour shifts. Officers are also at public shelters the city opened to serve the homeless during the crisis. (4) Fifteen of Maryland's 18,000 prisoners, along with four guards, eight contractors and two parole and probation officers have tested COVID-19 positive. Some cells in the prisons of Maryland and other states have "negative pressure" systems that keep air from being recirculated.
4/2/20 In New York City, the center of the U.S. pandemic, about 1,400 police officers (nearly four percent of the sworn force) and at least eighty-eight civilians have tested COVID-19 positive. NYPD also reported its first COVID-19 death, Detective Cedric Dixon, a 22-year veteran.
Click here for the complete list beginning 3/20/20


3/30/20 "Grim Sleeper" Lonnie Franklin, one of the first serial killers identified through familial DNA, died of apparently natural causes while awaiting execution. He had been on death row since his 2016 conviction for committing ten murders in South Los Angeles between 1985 and 2007. Related posts 1 2

3/29/20 In their new book,
"Understanding Police Interrogation: Confessions and Consequences," Woody and Forrest argue that false confessions can be caused by psychological manipulations; for example, techniques that "build rapport" with suspects and tricks that fool them into believing they've been incriminated by (non-existent) evidence. Related posts 1 2 3

3/28/20 Two articles in a special issue of Criminology & Public Policy, "Assessing the potential....." by Koper, and "Evidence concerning the regulation...." by Webster, McCourt, Crifasi, Booty and Stuart, report that restricting large-capacity magazines reduces the frequency of mass shootings. Handgun buyer licensing (but not background checks or assault weapon bans) were also found effective in the latter study. Related posts 1 2 3

3/27/20 Fourteen sets of well-to-do parents prosecuted for buying their children into expensive colleges are demanding that charges be dismissed. According to their court filing, prosecutors allegedly withheld notes made by their key witness, the middleman, that parents had asked him to donate to programs, but that prosecutors coerced him into telling them during taped calls that their money was bribing individuals. Relasted post

3/27/20 An NIJ-funded meta-analysis concludes that "focused intervention" programs that go beyond what's usually offered to ex-offenders can significantly reduce recidivism. Among these are cognitive-behavioral therapy, structured group counseling and drug court. Related post

3/12/20 "Ghost gun" kits were banned by law in the District of Columbia. According to authorities, untraceable guns assembled from "eighty percent" kits were used in four recent D.C. homicides and the attempted murder of two police reserve officers. Related post

3/11/20 A new academic study contradicts earlier findings by Chicago's court system that bail reforms which increased the number of persons released before trial did not lead to more crime. Researchers instead found that after the 2017 loosening, the proportion of releasees charged with new crimes increased by 45 percent, and with new violent crimes by 33 percent. They also confirmed the Tribune findings reported below (see 2/13/20 update). Related posts 1 2

3/9/20 "Policing Protests," a new report funded by the Guggenheim Foundation and the COPS office, reviews clashes between police and Occupy protesters after Ferguson. It suggests, among other things, that police avoid a militarized response, promptly establish communication with protesters, emphasize their support for legal forms of expression, focus enforcement on violent, dangerous conduct, and avoid acting in ways that might align ordinary protesters with their more radical peers. Related posts 1 2 3

3/6/20 DOJ announced that ICE will soon begin routinely collecting DNA from "certain" persons who are detained for illegal entry. As is the case for ordinary arrestees, these samples will be included in the FBI's national CODIS database. Officials are preparing a rule that will identify exactly whom among the scores of illegal migrants the new procedure will affect. Related posts 1 2

3/5/20 A San Francisco-area Superior Court panel ruled that California's legalization of recreational marijuana means that police who stop a vehicle cannot search it based on the odor of pot, or on an occupant's possession of a legal amount. Related posts 1 2

3/3/20 On March 2 the Supreme Court rejected without comment an appeal of ATF's December, 2018 decision to classify bump stocks as machineguns. Its ruling, which effectively bans the devices, was protested by gun rights groups that pointed to ATF's former position allowing their use. In a stinging but unsuccessful dissent, Justice Gorsuch echoed the appellants' objections. Related post

3/2/20 Citing the use of untraceable "ghost guns" in local murders, including one this year, the District of Columbia's mayor and police chief pressed for a law to ban the possession of gun parts kits in the District. They spoke by a table displaying homebuilt handguns seized by authorities. Related post

3/1/20 On February 26 Anthony Ferrill, 51, an electrician, opened fire at the Milwaukee brewery where he was employed, killing five coworkers and himself. Ferrill had been in long-running disputes at work. Ferrill used two handguns, one reportedly equipped with a silencer. According to a neighbor, Ferrill was a hobbyist who assembled his own guns. He was twice charged with assault in the past, and had once allegedly pointed a gun at a vehicle. Related post

2/24/20 DEA is reeling from two major episodes of agent corruption. Fernando Gomez, a seven-year agent who allegedly became a Fed to help his pals smuggle drugs from Puerto Rico, was recently sentenced to four years in Federal prison. In an unrelated matter, celebrated former agent Jose Irizarry and his wife were arrested in Puerto Rico in connection with a years-long drug cartel money laundering scheme that reportedly netted the couple millions. Related posts 1 2

2/14/20 Special teams of border agents are being deployed in nine areas, including Chicago, Los Angeles and New York, whose "sanctuary" policies preclude cooperating with ICE. Their function will be to track down and arrest immigration scofflaws who would otherwise avoid removal. Related post

2/14/20 Fearful that official opposition to the State's recent bail reforms may cause them to be dumped altogether, New York's "progressives" are backing changes that would do away with cash bail but allow judges to keep dangerous accused in jail. Factors that would be considered for remand would include risk of non-appearance, criminal record and whether a crime resulted in death. Related post

2/14/20 Church shootings have led many congregations to hire guards and create teams of armed parishioners. Some States that restrict gun carry or possession in churches or elsewhere have modified their laws to enable such moves, and similar legal adjustments are in progress elsewhere. Related post

2/13/20 An extensive Chicago Tribune analysis of the effects of bail reforms implemented by the county's chief judge, including the reduction and elimination of cash bail, concludes that claims it reduced violent crime are based on flawed data and a purposely narrow definition of a crime of violence. Twelve homicides were allegedly committed in Chicago during the first nine months of 2019 by persons released under the new rules. Related post

2/13/20 Lawsuits and challenges by two dozen individuals who allege that they were wrongly entered into Cal Gangs has led LAPD to remove them from the statewide gang database. Police insist that they're properly using the system. But the State AG has opened an investigation. Related post

2/11/20 In a speech to a national sheriff's group, AG William Barr announced hopes that the Supreme Court would overrule California laws that obstruct immigration enforcement. He mentioned lawsuits against New Jersey, which keeps police from sharing information with ICE, and King County, Washington, which forbids deportation flights from its airport. Barr also warned that lax prosecution of repeat offenders by "progressive" D.A.'s in cities such as San Francisco imperiled public safety and was responsible for increases in crime and violence. Related posts 1 2

2/10/20 In 2017 Robert Williams, 43, was paroled for a 2002 attempted murder in which he shot a civilian during a carjacking then fired at police. Yesterday he ambushed two NYPD officers sitting in a van, then opened fire in a precinct house. Two officers were wounded. Williams, who was due to appear in court in connection with a recent arrest for obstructing police, was taken into custody. Related post

2/10/20 A string of fatal vehicle-pedestrian accidents involving drivers with a history of moving violations is leading New York City authorities to consider get-tough measures against drivers who repeatedly rack up speeding and red-light camera tickets. Instead of simply being fined, recidivists could face mandatory driver education or have their vehicles impounded. Related post

2/10/20 Drawn from social media and other publicly-available sources, Clearview's vast image database is helping participating police agencies identify victims of child abuse depicted on offender videos and other media. While the approach has met with success, privacy advocates fear its misuse. Related post

2/9/20 In a 2011 op-ed a Forbes contributor detailed retaliation against ATF agents who had objected to letting guns walk during Fast and Furious. A Washington Post reader recently compared these actions, taken during the Obama years, to Trump's reassignment of witnesses who testified against him in the House during impeachment proceedings. Related post

2/7/20 Four days ago NYPD officers arrested Gaspar Avendano-Hernandez, a two-time deportee, for felony driving with a forged license plate. As New York is a sanctuary state, police ignored a detainer and released the man without giving notice. ICE then confronted him at a home. A fight ensued and agents wound up shooting and wounding a young resident who interfered. Related post

2/5/20 With his appeals denied all the way to the Supreme Court, former L.A. County Sheriff Lee Baca, who reportedly suffers from Alzheimer's disease, reported to a Federal prison near El Paso to begin serving his three-year sentence. Related post

2/4/20 When uncertainty strikes, "the brain often fills in the gaps in perceptions, supplying missing information based on that person's past experiences or expectations." That, according to Thomas Albright, who led the team that issued "Identifying the Culprit," the groundbreaking 2014 NAS report, can affect what witnesses think they see, hear and experience, with obvious consequences. Related post

2/3/20 Critics claim that California's Cal Gang database sweeps too wide. Governor Newsom and the A.G. apparently agree. But their proposal to tighten how police label gang members - say, not on clothing alone - are opposed by law enforcement. Its "solutions," though, are being criticized by activists for creating "loopholes" that supposedly keep race and economics in the driver's seat. Related post

2/1/20 Loopholes aren't just about guns. Nicotine-hooked teens are continuing to get their preferred, tasty fix by substituting one-time use flavored vapes for banned Juuls. An obscure "footnote" in FDA rules that ostensibly limit flavoring to menthol allows disposable units offering a full range of flavors to keep being sold. Related posts 1 2

1/31/20 Georgia State Patrol's cadet class no. 106 graduated last August. After only a couple of months of "writing tickets and arresting drunk drivers" its thirty members have all been fired. Why? Spurred by an outsider's tip, a massive internal investigation revealed that during their academy days the officers-to-be had collaborated on a demanding online test about radar enforcement, using outside help and exchanging answers. From now on, said the agency, all exams will take place in class. Related post

1/30/20 Aaron Dean, the former Fort Worth officer who shot through a home's window and killed its lawful resident was indicted for murder. Summoned by a neighbor who reported an open front door, Dean and another officer arrived during the early morning hours. A woman in the home heard the commotion, grabbed a handgun and came to the window. Dean yelled for her to show her hands, then fired a single shot, which proved fatal. Related posts 1 2

1/29/20 Twenty-five years after his imprisonment for a gang rape, Rafael Ruiz was exonerated with DNA evidence. He was first tied to the crime through the victim's erroneous identification of the apartment where her assailants lived. She then identified him through a sloppy show-up process even though his ethnicity didn't match. His accuser admitted that she had been uncertain but felt "pressured" by police to make an identification. Related posts 1 2

1/29/20 At Guantanamo, during a pretrial hearing for the five defendants, James Mitchell, one of two psychologists who designed the CIA's waterboarding program and helped conduct interrogations, said that he told an accused "I will cut your son's throat" if there was another attack and Americans were killed. He said he was given permission by a CIA lawyer, who advised to make threats "conditional." Related post

1/25/20 London police announced that video cameras using real -time facial recognition technology will be deployed around the city to help locate suspects of serious crimes as they walk the streets. Meanwhile, concerns about privacy have led New Jersey's attorney general to bar local prosecutors and police from using Clearview. Related post

1/24/20 Concerned about the acquisition of untraceable "ghost" guns by criminals and terrorists, twenty States and D.C. are suing to prevent the Federal government from taking steps to reverse rules that, as presently interpreted, forbid posting plans for 3-D printed guns on the Internet. Related post

1/24/20 In a letter accusing the A.I. provider of violating Twitter's terms of service, the social media website demanded that Clearview stop using anything on its platform and purge its files (see 1/18/20 update). Related post

1/18/20 A 92-year old New York City woman was raped and murdered January 6. Four days later police arrested Reeaz Khan, 21, an illegal immigrant. ICE had filed a detainer against Khan after his arrest by NYPD in November for assaulting his father. But New York City law prohibits acting on detainers except for persons who have been convicted of serious crimes or whose names appear on a terrorist database. Khan met neither criterion so police released him without notice. Related post

1/18/20 Hundreds of U.S. law enforcement agencies have subscribed to Clearview, a year-old service provider that uses proprietary A.I. technology to compare suspect photos against a rapidly-growing database populated with millions of images drawn from websites including Facebook and YouTube. Its first successful application for police, in February, took twenty minutes to match the face of an unidentified shooter, captured on a bystander's cell-phone video, to his image on social media. Related post

1/17/20 Federal agents arrested reputed Maryland white supremacists Brian Lemley Jr. and Garfield Bilbrough IV, both from Maryland, and Patrik Mathews, an illegal immigrant from Canada, on conspiracy and gun charges. According to a Federal criminal complaint, Lemley obtained an assault rifle upper receiver by mail order. He and Mathews then used this item and other gun parts to make a machine gun, which they fired at a range. They also allegedly acquired body armor and 1,500 rounds of ammunition. All three had intended to attend a rally in Virginia to protest its gun laws. Related post

1/9/20 The Chicago Tribune compiled a list of sixty-two shootings and threats of shootings by Illinois concealed-carry licensees between 2014, when the state CCW law was passed, and August 2019. For each incident it summarized the circumstances and linked to available stories. Related post

1/9/20 A number of LAPD officers (reportedly, more than a dozen) assigned to its stop-and-frisk campaign have been removed from duty for purposely and incorrectly portraying persons they stopped as gang members, thus inflating their productivity and minimizing errors.
NY Times Related posts 1 2 3 4

1/8/20 Saudi military student Mohammed Alshamrania, who shot and killed three and wounded eight at a Florida naval base December 6, had two Apple iPhones. The FBI secured warrants to search the phones but found that both are password-protected. So it's reached out to Apple. But Apple's long insisted it can't access locked phones, and has so far refused to build in a "back door." Related posts 1 2

1/7/20 New York City murder climbed from 293 in 2018 to 315 in 2019, a 7.5% increase. Robberies and felony assaults were also up, by 3.0 percent and 1.4 percent respectively. But property crime fell. According to Mayor Bill de Blasio, the long-term downward trajectory in NYC crime is "irreversible." Meanwhile a 13-year old charged in the December 11 stabbing death of a New York City college student remains in custody while police build cases against his 13 and 14-year old companions. Related post