But is it Really Satan?
A Sheriff's lament reflects the hopelessness of urban decay
(#357, 5/25/20)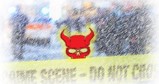 Can the Urban Ship
be Steered?
Seasoned police leadership. Yet the
violence continues. (#354, 4/21/20)
---
Taking Missiles From Strangers
One wannabe heads to prison. Another waits. Should we be relieved?
(#353, 4/10/20)
---
Fair But Firm
Gaining voluntary compliance is the
sine qua non of everyday policing.
Indeed, of everyday life. (#352, 4/2/20)
---
When Should Cops Lie?
NYPD detectives tweak an old approach. But lying is still lying. (#351, 3/26/20)

---
Place Matters
Desperate to avoid controversy, politicians avoid the obvious
(#349, 2/29/20)
---
Must the Door Revolve?
Bail and sentencing reform come.
Then stuff happens. (#348, 2/9/20)
---
A Recipe for Disaster
Take an uncertain workplace. Toss in a "mission impossible" and pressures to produce. Voila! (#347, 1/24/20)
---
Loopholes are Lethal (II)
Who can buy a gun? Indeed, just what is a gun? Um, let's pretend! (#346, 1/4/20)
---
Loopholes are Lethal
Federal gun laws are tailored to limit their impact. And the consequences
can be deadly. (#345, 12/22/19)

---
Did the Times Scapegoat L.A.'S Finest? (II)
Quit blaming police racism for lopsided outcomes. And fix those neighborhoods! (#344, 12/3/19)

---
Did the Times Scapegoat L.A.'s Finest?
Accusations of biased policing
derail a stop-and-frisk campaign
(#343, 11/12/19)

---
Technology's Great -
Until it's Not
Police love Rapid DNA and facial recognition but hate encryption.
Privacy advocates beg to differ.
(#342, 10/18/19)

---
Means, Ends and 9/11
Extraordinary measures beget extraordinary consequences
(#341, 9/28/19)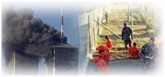 ---
Human Renewal
Despite redevelopment, South Bend's poverty and crime remain locked
in an embrace (#340, 9/13/19)

---
A Workplace
Without Pity
Doing right by the public might
mean doing wrong to the cop
(#339, 8/27/19)

---
Going Ballistic
Stop with the tangential!
Gun lethality is, first and foremost,
about the projectile (#338, 8/12/19)


---
Repeat After Us:
"City" is Meaningless
When it comes to crime, it's neighborhoods that count
(#337, 8/2/19)

---
Two Sides of
the Same Coin
Street gangs and officer cliques
have a lot in common (#336, 7/20/19)

---
Can You Enforce
Without Force?
Decriminalizing illegal immigration would have serious consequences
(#335, 7/1/19)

---
A Distinction
Without a Difference
An epidemic of officer suicide raises the question: do guns cause violence?
(#334, 6/22/19)

---
Informed and Lethal
Accurate information can provoke
lethal errors (#333, 5/5/19)

---
Mission Impossible?
Inner-city violence calls for a lot more than cops. Is America up to the task? (#332, 4/13/19)

---
Driven to Fail
Numbers-driven policing can't help but offend. What are the options?
(#331, 3/27/19)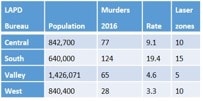 ---
No Such Thing As
"Friendly" Fire
As good guys and bad ramp up their arsenals, the margin of error disappears (#330, 3/4/19)

---
A Not-so-Magnificent Obsession
Lapses in policing lead to chronic rulemaking. Does it hit the mark?
(#329, 2/15/19)

---
A Victim of Circumstance
Building cases with circumstantial evidence calls for exquisite care
(#328, 1/26/19)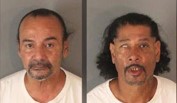 ---
When Walls Collide
Ideological quarrels drown out straight talk about border security (#327, 1/14/19)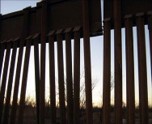 ---
Cops Aren't Free Agents
To improve police practices, look
to the workplace (#326, 1/3/19)

---
5/27/20 Twenty-eight additional Chicagoans were shot, including at least five killed, on the day after Memorial day. Gangs and drug sales again seemed to be involved, but the victims included a 5-year old girl who was struck in the leg while standing outside a home. Related post

5/26/20 Fifty fell to gunfire in Chicago, ten fatally, during the Memorial Day weekend, considerably surpassing last year's toll and nearly matching 2015's appalling count, when twelve were shot dead. That led Mayor Lightfoot to "scold" her new chief, David Brown: "...what I said to the superintendent this morning is this was a fail... And whatever the strategy is, it didn't work." Chief Brown attributed the violence to gang rivalries and disputes over drug sales. He conceded that staffing levels had been lower than in 2019, when 1,000 extra officers were deployed. Related post

Taken by a citizen, a graphic video (click here) depicts a white Minneapolis police officer holding down a large, reportedly combative black man arrested for forgery by pressing his knee on the man's neck. The man, George Floyd, repeatedly complains that he can't breathe, then falls silent. An ambulance took him to the hospital, where he was pronounced dead. That happened yesterday. This morning police said the FBI would investigate. But Minneapolis mayor Jacob Frey isn't waiting for their conclusions. "Being black in America should not be a death sentence," he said, announcing that he already fired four officers who participated in the encounter. Related post

5/18/20 A.G. William Barr revealed that after Apple refused to help, the FBI eventually managed to unlock the iPhones possessed by Mohammed Alshamrani, the Saudi military student who opened fire at Pensacola. According to Barr, Alshamrani joined the Saudi air force "to carry out a 'special operation'" for al-Qaida and used end-to-end encryption to communicate with his handlers. Barr stated that "our national security cannot remain in the hands of big corporations who put dollars over lawful access and public safety" and that a "legislative solution" is necessary. A.G. Barr's prepared remarks Related posts 1 2

5/16/20 Chicago has had 175 homicides this year compared with 156 during the same period in 2019. Shootings have increased from 596 to 717. Chief David Brown said a "summer mobile unit" will be dealing with violence in the city's crime-besieged South and West areas. He is also considering a city-wide "community" unit. "They could work on a Habitat for Humanity home. They could deliver meals one day a week to the seniors in the city. They could do some work with young people in the schools." Related post

5/4/20 Recalling the 2002 gun killing of a 17-year old, and the rituals in its aftermath, Chicago Tribune columnist Dahleen Glanton writes that for many of the city's youths the coronavirus is no match for "the virus of violence, which has consumed their neighborhoods and threatens to wipe out their entire generation." Related post

5/3/20 Teens gathered for an early-morning outdoor party in Chicago's violence-stricken Lawndale neighborhood. About 3:30 am a car drove by. According to a ShotSpotter, it sprayed "at least 14 rounds." Five teens, ages 15-19, were wounded and are hospitalized in fair condition. Related post

4/25/20 To combat persistently high levels of violence even during the pandemic, Chicago Chief Brown has reassigned "dozens" of officers to patrol the Harrison, Gresham, Englewood and Deering neighborhoods. Harrison, for example, has had 90 shootings this year, twenty more than at this time in 2019. Related posts 1 2

4/21/20 LAPD Chief Michel Moore said that due to budgetary constraints brought on by the pandemic, the agency's crime analysts were discontinuing use of PredPol software. Instead, their work will now be driven by the community-oriented SARA approach. But agency critics championed the move as a victory in their battle against the unfair targeting of minority communities. Related posts 1 2 3

4/18/20 In the New York Times, a comprehensive overview of the "Long Road to 9/11 Justice" details the struggles of bringing to trial defendants who were subject to unfathomable torture at C.I.A. "black sites" nearly two decades ago. Many prosecutors and defense attorneys have come and gone, most recently a 75-year old defense lawyer who is leaving for health reasons after serving eight years. Related post

4/18/20 U.S. District Judge Nathaniel Gorton, who will oversee the trials of fourteen parents who allegedly bribed their kids into college, ordered prosecutors to respond to "troubling" indications that the Government tried to "suborn the commission of a crime" by forcing its principal witness, during recorded calls, to have the parents agree that their payments were intended as bribes to individuals, when their intention had actually been to support programs. IPhone notes to that effect, which were kept by the cooperating witness, Rick Singer, had been withheld from the defense. Related post

4/17/20 In testimony before the President's Commission on Law Enforcement , a high-ranking ATF official identified "privately made firearms" as an important and "increasingly more common" gun source for criminals. Other sources mentioned included theft and straw purchase. Related posts 1 2

4/14/20 A Federal judge allowed a lawsuit to proceed against Colt Firearms and other manufacturers and retailers of the AR-15 rifles used in the Las Vegas massacre. He found that the defendants continued making and distributing AR-15's "with a stock that can be easily removed and replaced" even though they knew that bump stocks could effectively turn AR-15's into machineguns. Related posts 1 2

4/13/20 New York State 's recently approved "Green Light Law," allowing illegal immigrants to obtain driver licenses and blocking ICE access to DMV records, was denounced by the Federal Law Enforcement Officer's Association, which warns that it endangers public safety. Related post

4/12/20 Who's afraid of coronavirus? Gun violence in Chicago is reaching new heights during the outbreak. Last Tuesday, April 7, "the deadliest day from gunfire in nearly two years," twenty-one were shot and seven were killed. Nine more were shot and two died in a five-hour period the next day. Then another two were killed and five were wounded in seven shootings between Friday evening and Saturday morning. It all happened in Chicago's violence -plagued inner-city, including the notorious "Englewood" district. Related posts 1 2

4/11/20 Objections by civil rights activists led a Baltimore judge to put the brakes on a test program to have small planes shoot aerial footage of the city for 40 hours per week. According to police, the results would only be used to help solve violent crimes, of which the city has in abundance. Related posts 1 2

4/9/20 A National Academy of Sciences research article challenges the validity and reliability of an FBI technique that photographically compares markings and imperfections on surfaces such as fabrics. That approach, which has become the specialty of an FBI laboratory scientist, has helped lead to convictions, including of four suspects in a series of robberies and bombings in Spokane. Related posts 1 2

3/30/20 "Grim Sleeper" Lonnie Franklin, one of the first serial killers identified through familial DNA, died of apparently natural causes while awaiting execution. He had been on death row since his 2016 conviction for committing ten murders in South Los Angeles between 1985 and 2007. Related posts 1 2

3/29/20 In their new book,
"Understanding Police Interrogation: Confessions and Consequences," Woody and Forrest argue that false confessions can be caused by psychological manipulations; for example, techniques that "build rapport" with suspects and tricks that fool them into believing they've been incriminated by (non-existent) evidence. Related posts 1 2 3

3/28/20 Two articles in a special issue of Criminology & Public Policy, "Assessing the potential....." by Koper, and "Evidence concerning the regulation...." by Webster, McCourt, Crifasi, Booty and Stuart, report that restricting large-capacity magazines reduces the frequency of mass shootings. Handgun buyer licensing (but not background checks or assault weapon bans) were also found effective in the latter study. Related posts 1 2 3

3/27/20 An NIJ-funded meta-analysis concludes that "focused intervention" programs that go beyond what's usually offered to ex-offenders can significantly reduce recidivism. Among these are cognitive-behavioral therapy, structured group counseling and drug court. Related post

3/12/20 "Ghost gun" kits were banned by law in the District of Columbia. According to authorities, untraceable guns assembled from "eighty percent" kits were used in four recent D.C. homicides and the attempted murder of two police reserve officers. Related post

3/11/20 A new academic study contradicts earlier findings by Chicago's court system that bail reforms which increased the number of persons released before trial did not lead to more crime. Researchers instead found that after the 2017 loosening, the proportion of releasees charged with new crimes increased by 45 percent, and with new violent crimes by 33 percent. They also confirmed the Tribune findings reported below (see 2/13/20 update). Related posts 1 2

3/9/20 "Policing Protests," a new report funded by the Guggenheim Foundation and the COPS office, reviews clashes between police and Occupy protesters after Ferguson. It suggests, among other things, that police avoid a militarized response, promptly establish communication with protesters, emphasize their support for legal forms of expression, focus enforcement on violent, dangerous conduct, and avoid acting in ways that might align ordinary protesters with their more radical peers. Related posts 1 2 3

3/6/20 DOJ announced that ICE will soon begin routinely collecting DNA from "certain" persons who are detained for illegal entry. As is the case for ordinary arrestees, these samples will be included in the FBI's national CODIS database. Officials are preparing a rule that will identify exactly whom among the scores of illegal migrants the new procedure will affect. Related posts 1 2

3/5/20 A San Francisco-area Superior Court panel ruled that California's legalization of recreational marijuana means that police who stop a vehicle cannot search it based on the odor of pot, or on an occupant's possession of a legal amount. Related posts 1 2

3/3/20 On March 2 the Supreme Court rejected without comment an appeal of ATF's December, 2018 decision to classify bump stocks as machineguns. Its ruling, which effectively bans the devices, was protested by gun rights groups that pointed to ATF's former position allowing their use. In a stinging but unsuccessful dissent, Justice Gorsuch echoed the appellants' objections. Related post

3/2/20 Citing the use of untraceable "ghost guns" in local murders, including one this year, the District of Columbia's mayor and police chief pressed for a law to ban the possession of gun parts kits in the District. They spoke by a table displaying homebuilt handguns seized by authorities. Related post

3/1/20 On February 26 Anthony Ferrill, 51, an electrician, opened fire at the Milwaukee brewery where he was employed, killing five coworkers and himself. Ferrill had been in long-running disputes at work. Ferrill used two handguns, one reportedly equipped with a silencer. According to a neighbor, Ferrill was a hobbyist who assembled his own guns. He was twice charged with assault in the past, and had once allegedly pointed a gun at a vehicle. Related post

2/24/20 DEA is reeling from two major episodes of agent corruption. Fernando Gomez, a seven-year agent who allegedly became a Fed to help his pals smuggle drugs from Puerto Rico, was recently sentenced to four years in Federal prison. In an unrelated matter, celebrated former agent Jose Irizarry and his wife were arrested in Puerto Rico in connection with a years-long drug cartel money laundering scheme that reportedly netted the couple millions. Related posts 1 2

2/14/20 Special teams of border agents are being deployed in nine areas, including Chicago, Los Angeles and New York, whose "sanctuary" policies preclude cooperating with ICE. Their function will be to track down and arrest immigration scofflaws who would otherwise avoid removal. Related post

2/14/20 Fearful that official opposition to the State's recent bail reforms may cause them to be dumped altogether, New York's "progressives" are backing changes that would do away with cash bail but allow judges to keep dangerous accused in jail. Factors that would be considered for remand would include risk of non-appearance, criminal record and whether a crime resulted in death. Related post

2/14/20 Church shootings have led many congregations to hire guards and create teams of armed parishioners. Some States that restrict gun carry or possession in churches or elsewhere have modified their laws to enable such moves, and similar legal adjustments are in progress elsewhere. Related post



A Conflicted Mission
An ideologically-fraught quarrel poses unique challenges (#356, 5/12/20)
---
Letting Go
Who should stay locked up during the pandemic? Who can go? (#355, 5/1/20)
---
COVID-19:
R.I.P. Policing?
Crime-fighters confront the challenges
of coronavirus (#350, 3/17/20)


All COVID-19 news
Police operations
Enforcing compliance
Crime, courts, jails, corrections
Fraud


5/27/20 An Orange County (Calif.) company that marketed at-home COVID-19 test kits and disinfectants was sued by the Los Angeles city attorney, who claims that the products, which lack Federal approvals, are ineffective and dangerous. FDA is investigating possible criminal violations.

5/26/20 As California's beaches and trails reopen for walking and exercise, practices such as social distancing and use of masks seem far from universal. Throngs of persons not following the rules caused the closure of a popular canyon, and concerns about a "second wave" of infections are mounting.

5/25/20 Some news photos depicting crowds jamming Southern California beaches might mislead because telephoto lenses can greatly minimize the appearance of actual distances between persons, making it seem as though social distancing rules are being flaunted when they're not.

5/24/20 Fringe groups, some openly armed, have participated in anti-lockdown protests around the U.S., using the opportunity to espouse radical beliefs and conspiracy theories and recruit new members. Their causes range from religious freedom and opposition to vaccination to calls for civil war.

Objecting that the board was formed unconstitutionally, L.A. County Sheriff Alex Villanueva refused to obey a subpoena issued by a commission charged with overseeing his agency. He had been summoned to testify about his department's management of COVID-19 infections in its hard-hit jails.

5/22/20 Challenging Illinois Governor J.B. Pritzker's decision to extend his state's lockdown, the Department of Justice filed a "statement of interest" in Federal Court that calls his "sweeping limitations on nearly all aspects of life" an illegal overreach that has made it difficult for citizens to economically survive.

A Washington software engineer was charged in Federal court with submitting fraudulent applications to banks seeking more than one and one-half million dollars in forgivable loans for non-existent companies.

A Hollywood film producer faces Federal fraud charges after filing fraudulent applications for "more than $1.7 million" worth of forgiveable Paycheck Protection loans by making believe that they were for employees rather than his own pockets.

5/21/20 A lawyer representing "more than 1,200" California pastors declared their intention to hold in-person services on May 31, "Pentecost Sunday," whether or not the State will have transitioned to Stage 3, which allows such gatherings. California is presently on Stage 2. Thus far, Federal District courts have backed the ban, the likes of which the Attorney General openly opposes.

While traffic on Massachusetts roadways has dropped by fifty percent, the fatality rate in April doubled. Authorities blame speeding. That's also the likely cause for a nationwide fourteen percent increase in the rate of fatal crashes in March.

5/20/20 Mounted LAPD officers watch as groups loll on the beach in violation of "no sunbathing" rules. When a reporter asks why they're not writing tickets, a cop mentions the Constitution. LAPD Chief Michel Moore said that officers are supposed to encourage persons to leave. But "a strong, more enforcement-oriented position" would "jeopardize the public's trust."

COVID-19 has struck hard at New York city's jails, infecting more than 1,200 of the system's 9,680 officers and leaving six dead. Five inmates have died, and 363 out of the 3,900 who remain have tested positive. Guards blame the city for not testing or providing adequate protective gear until early April, when a judge ordered the steps after a lawsuit was filed by the officers' union.